The 4th OpenMX developer's meeting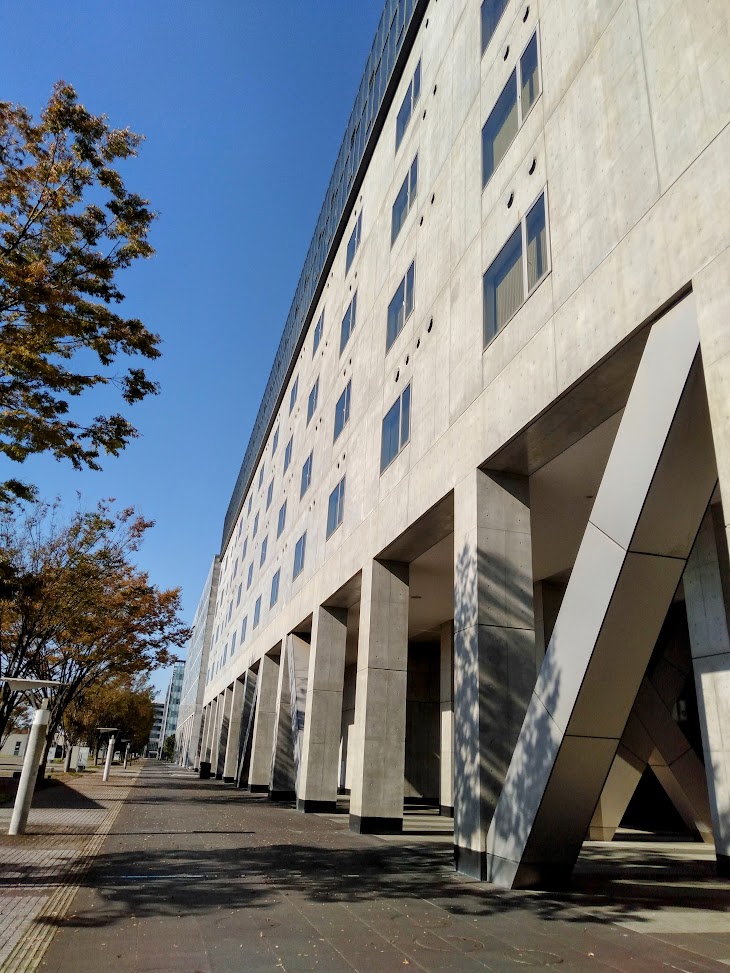 The 4th OpenMX developer's meeting will be held in Institute for Solid State Physics (ISSP), the University of Tokyo, for Nov. 9th and 10th, 2023. Recent development and implementation of new functionalities will be discussed including some advanced applications using OpenMX. The meeting will provide a good opportunity for active developers to exchange their ideas, and promote further development of OpenMX. We also encourage researchers, who are interested in contributing to development of OpenMX, to attend the informal meeting. We are looking forward to having stimulating discussion in ISSP.
If you wish to attend the meeting, please send an email to t-ozaki@issp.u-tokyo.ac.jp, including your name and affiliation.
The meeting will be held in
A614
on the sixth floor of ISSP.
Program
Nov. 9th 13:20-17:10.
Nov. 10th 9:20-16:10.
Nov. 9th
Chair: Masahiro Fukuda (the Univ. of Tokyo)
13:20-13:50
Taisuke Ozaki (the Univ. of Tokyo)
Current Status of the OpenMX Code PDF

13:50-14:15
Hengyu Li (the Univ. of Tokyo)
A Compact Tensor Regression Model for Accelerating First-Principle Molecular Dynamics Simulations PDF

Chair: Taisuke Ozaki (the Univ. of Tokyo)
14:15-14:40
Hiroyuki Kawai (Niigata Univ.)
GPU acceleration of OpenMX with OpenACC and CUDA PDF

14:40-15:05
Yujin Jia (IOP, Chinese Academy of Science)
O(N) Ab initio Method based on OpenMX and its Application in Twisted Bilayer Systems PDF

15:05-15:30
Break

Chair: Tsukuru Ohwaki (Fujimi Incorporated)
15:30-15:55
Seokkyu An (the Univ. of Tokyo)
Pseudopotentials for Core Level Spectroscopies

15:55-16:25
Masanobu Miyata (JAIST)
Material Design of Thermoelectric Materials through Experiments and Phonon Transport Calculations PDF

16:25-16:45
Taisuke Ozaki (the Univ. of Tokyo)
Development of the OpenMX Viewer PDF

16:45-17:10
Free discussion

Dinner at a Restaurant

Nov. 10th
Chair: Myung-Joon Han (KAIST)
9:20-9:50
Fumiyuki Ishii (Kanazawa Univ.)
Computing Anomalous Hall Conductivity by Local Berry Phase

9:50-10:20
Naoya Yamaguchi (Kanazawa Univ.)
Finite Electric Field Calculations based on the Berry Phase Method in OpenMX PDF

10:20-10:45
Hiroaki Tanaka (the Univ. of Tokyo)
Development of the Photoemission Simulator SPADExp and its Application to an ARPES Study of Nodal Line Materials PDF

10:45-11:05
Break

Chair: Mitsuaki Kawamura (the Univ. of Tokyo)
11:05-11:35
Masahiro Fukuda (the Univ. of Tokyo)
Structure Search, Database, and Applications for AB2 type Two Dimensional Materials PDF

11:35-12:00
Mari Ohfuchi (Fujitsu Labs.)
Quantum Spin Hall States of WTe2 PDF

12:00-13:10
Taking Photos and Lunch break

Chair: Fumiyuki Ishii (Kanazawa Univ.)
13:10-13:40
Myung-Joon Han (KAIST)
Ab initio Construction of Generalized Spin Hamiltonian for NiPS3 using OpenMX-Jx

13:40-14:10
Asako Terasawa (RIST)
Improvement of Jij Calculation for Extended Basis Sets having Large Non-orthogonality: Current Situation and Problem PDF

14:10-14:40
Mitsuaki Kawamura (the Univ. of Tokyo)
Theory of Rashba Splitting in Quantum-well States PDF

14:40-15:05
Break

Chair: Asako Terasawa (RIST)
15:05-15:35
Yoshinori Shiihara (Toyota Tech. Inst.)
Atomic Stress Calculation in OpenMX PDF

15:35-16:05
Taisuke Ozaki (the Univ. of Tokyo)
Closest Wannier Functions to a Given Set of Localized Orbitals PDF

16:05-16:10
Concluding Remarks

---