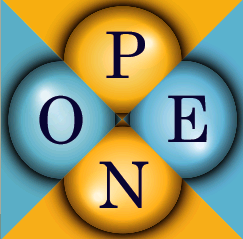 The registration form here is only for participants who plan to attend from the first part "The Summer School on DFT: Theories and Practical Aspects" (July 2nd-6th).
Regular participants
are requested to make a registration in the form below. Please send your research proposal that you are going to perform in the summer school or you are planning to perform in near future. We also would like to welcome your proposal for a new development for OpenMX such as implementation of new functionalities, performance improvement, and improvement of usability, which might develop to future international collaborations. The template of the research proposal is available at
here
. We encourage all the participants to take part in all the program staring from July 2nd and ending at July 12th, which will be a notable oppotunity to students and young researchers to develop an international network.
A limited number of participants, which might be eight participants, will be selected based on the submitted research proposal, and financial support including airfare and accommodation fee during the participation of the summer school will be provided for the participants. The result of selection will be informed to all the applicants within a week after the deadline.
The deadline of the registration is May 7th and May 18th for applicants who need VISA and do not need VISA, respectively, while that of the abstract submission is June 8th.
Participants who need VISA should make a registration as early as possible. Note that participants from countries except several visa waivers are required to possess a visa before entering Japan (For more information, please visit here). Please ask the secretariat (iss2018@issp.u-tokyo.ac.jp), if you need a visa application. We will help you to make documents for the application. The application should be made by yourself at the Embassy or Consulate General of Japan in your country.

The registration has already reached to our limitation (May 21, 2018). Thank you very much for your registration, and we are sorry not to accept the further registration.

Registration Form for Regular participants